a few weeks ago i changed all 3 of my 18" mower blades, which as you can see was way overdue.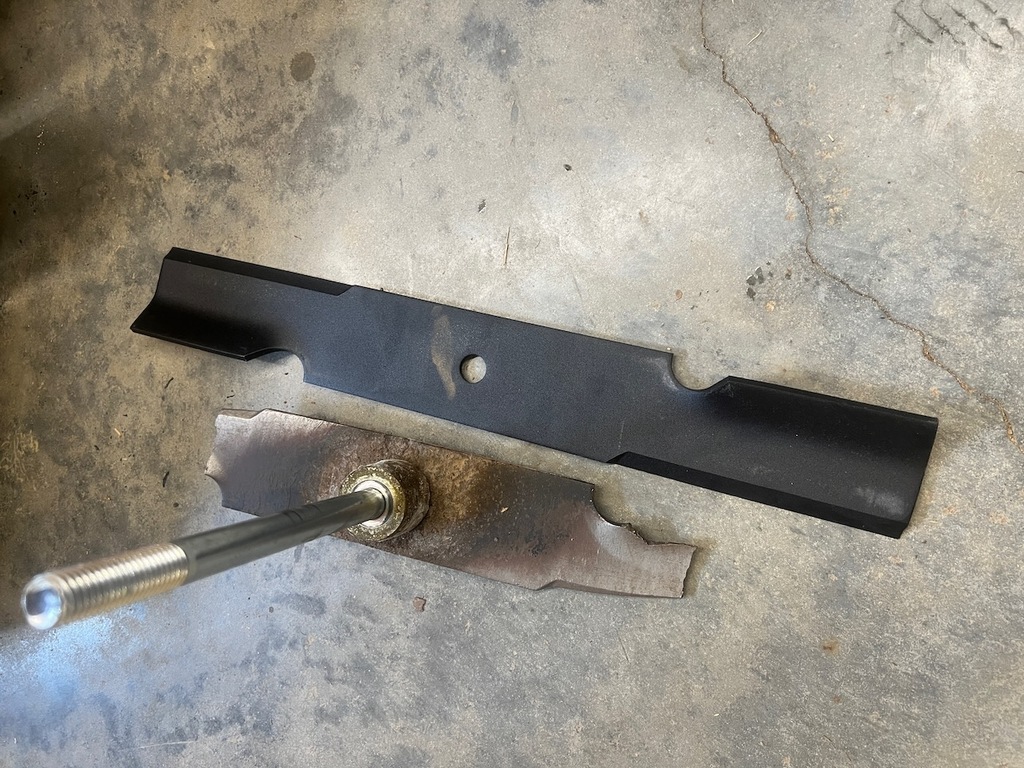 after this upgrade, which by the way required a new $200 impact wrench for the necessary torque, cutting grass felt like i was laying down outdoor carpet. you know, the golf green's turf effect.
but this project also made me paranoid about the rocks we ignored
last time
, so to extend the lifespan of these new blades i told the lady to stop cooking me lunch and start throwing rocks.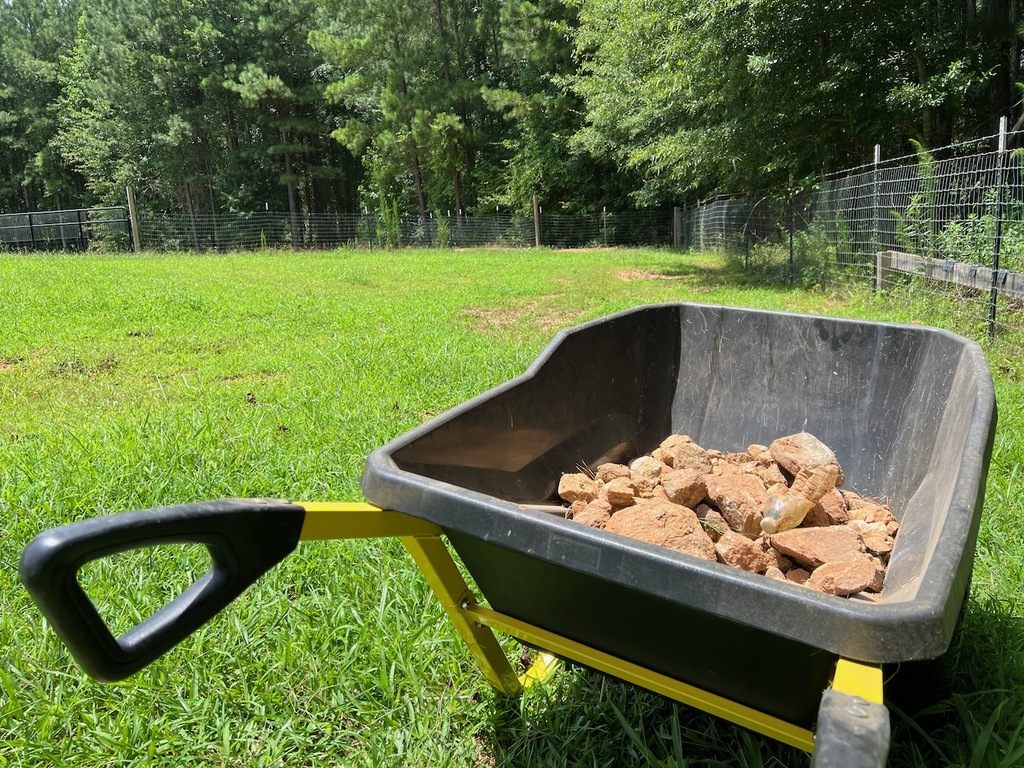 our blade killer burial ground is now growing, with 100s of primo selections from all across the Kulp Estates nation. as for my mower, it's carpet bomb time.
Spent: $0.00 | Time: 1.25 hours