on January 12th a tornado went directly through our property. luckily our buildings went unharmed, however around 50 trees fell down around the pond and back pastures.
we also lost power for a few nights, and were without internet for 6 days. and in the middle of all this, we had guests visiting from out of state.
here's a nice example of the kind of damage that needed fixing.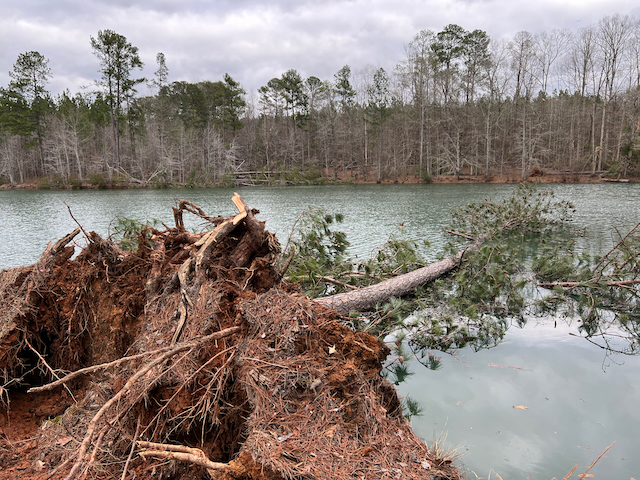 Ben and i got to work on the downed fences between 2 pastures, using a chainsaw and leverage blocks to turn a 30 foot long trunk into logs and roll them into a nearby ditch.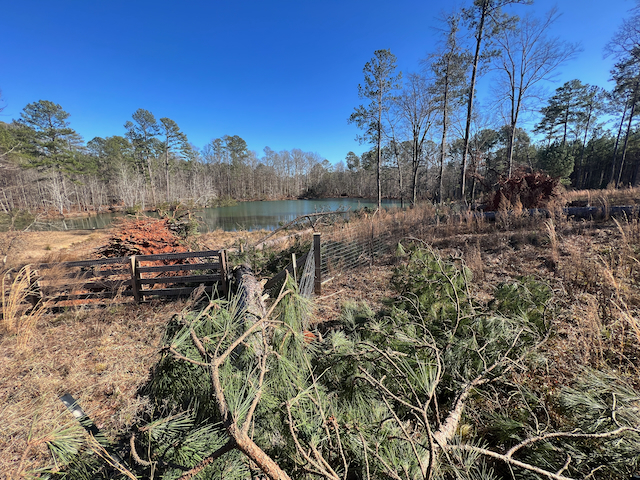 we had to leave some of the brush on either side of the new fencing, which was later cleared by a professional tree service in town.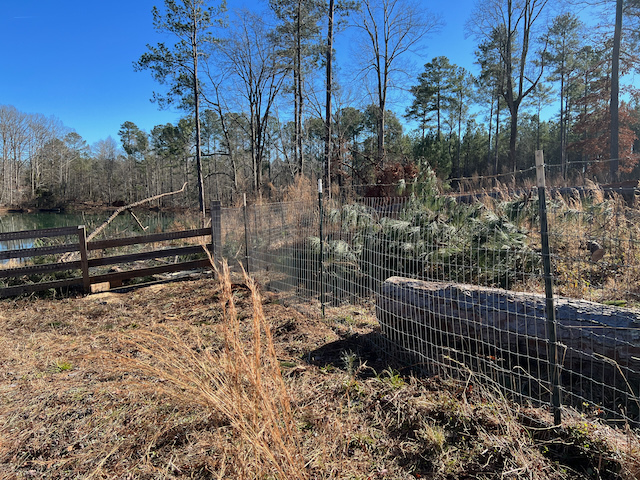 our work went like this for 2 days without hot water or electricity, which was nice. "
something's always broken
" says our local farmer to me the next week.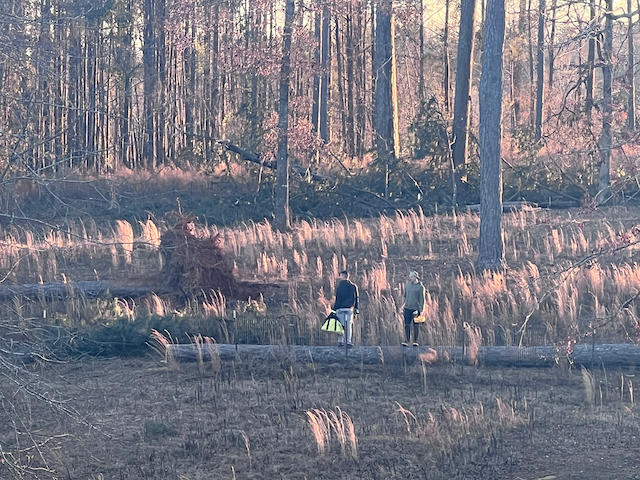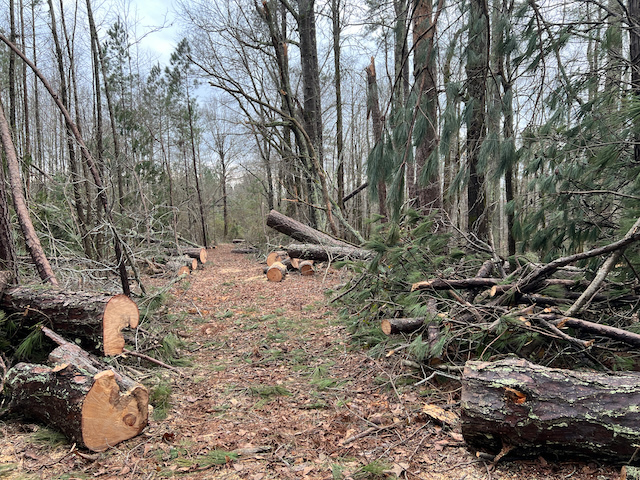 after Ben left and the internet was restored, Stetson arrived for more of the same.
first, we fixed a section of broken fence by installing new hardware and hanging a cattle gate leftover from the previous owner. turns out we didn't really fix it; more on that in a second.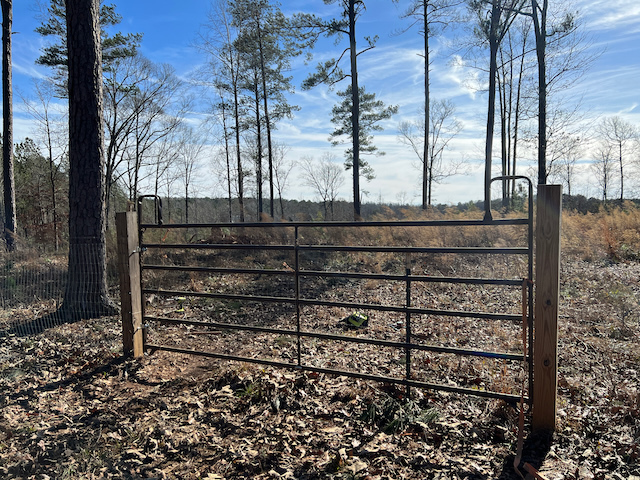 next we loaded up the UTV and even brought out the tractor to transport new fence posts and tornado garbage.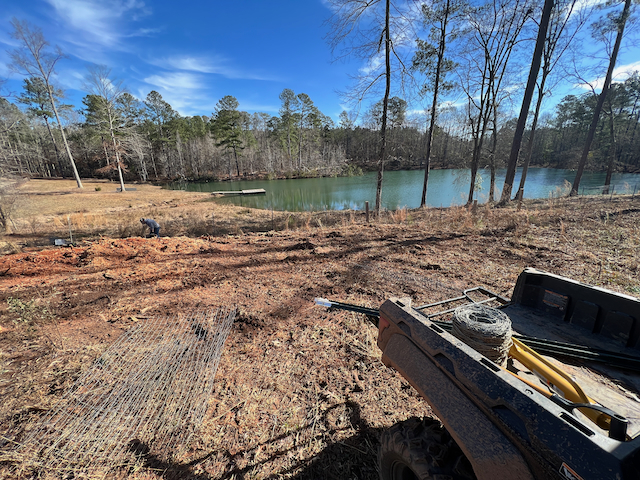 after a few days of work it was time to move the animals into their new home -- our recently fenced in pastures! which worked great for about 10 days.
then this happened.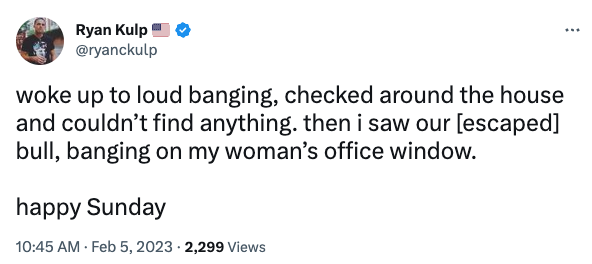 apparently our new cattle gate wasn't
super
secure. i slowly coaxed the bull back into another pasture, then while out for the afternoon learned our goats had also escaped. the town Sheriff called me himself to say so.
after rushing home i found + corraled the goats and added a better chain to the new cattle gate. but hey. just 2 weeks after a tornado we're back in action, albeit 50 trees lighter and with a couple dozen (healing) barbed wire stabs in my legs.
tornadoes suck.
Spent: $350.00 | Time: 25.0 hours