i've been watching a lot of woodworking YouTube channels lately and the
work bench design
from Eric Spencley caught my eye. you only need 2 tools and a single sheet of plywood to build it, so i
downloaded the plans
and got to work.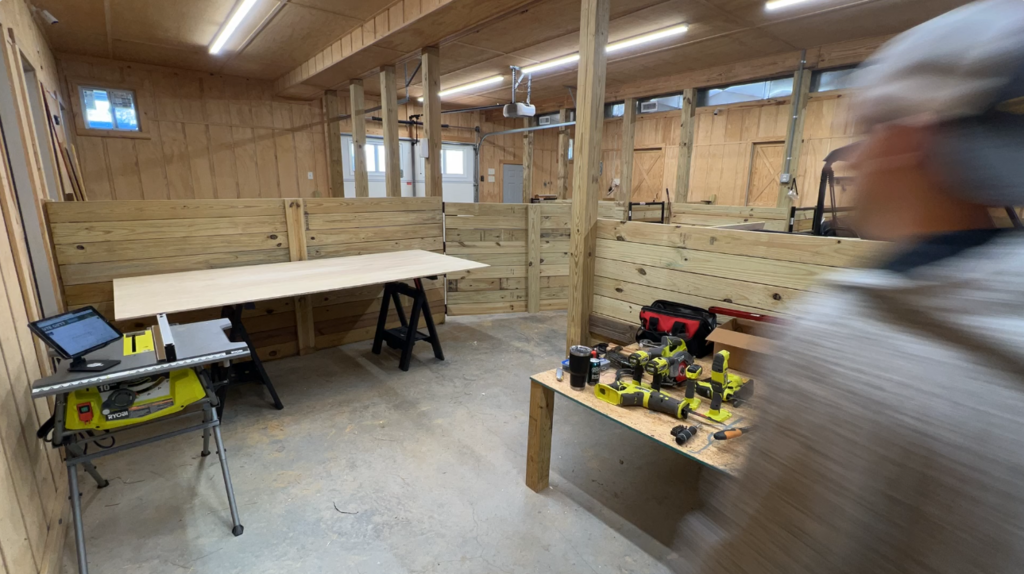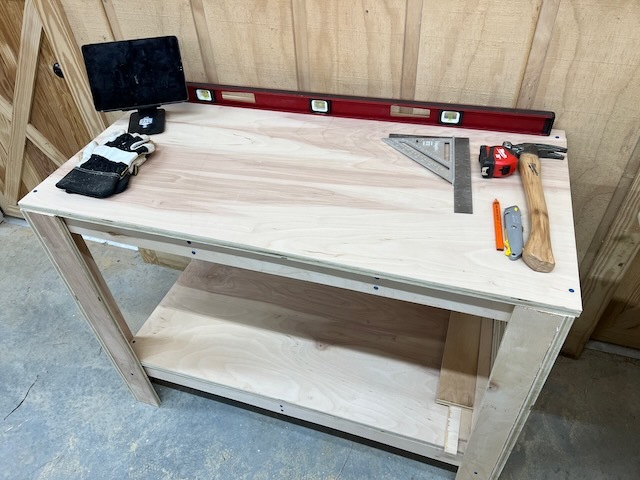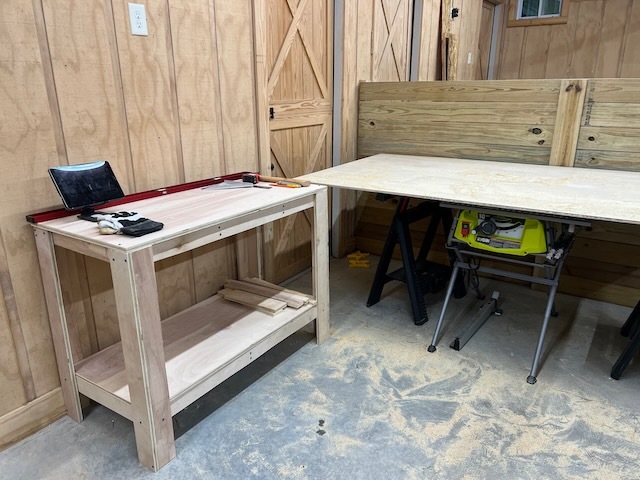 a 30 second video timelapse of my entire build is
here
.
lessons learned
i spent way too long cutting and getting the and bottom shelf square, and it still wasn't perfect. i couldn't use the cool
pocket jig
($35) i bought for concealing screws without clamps.
but this is all child's play. while taking a shower i washed some sawdust from my hair into my right eye. i could barely open either eye without extreme pain for the next 16 hours. so the following morning i went to an Urgent Care clinic and did a
Morgan Lens
procedure.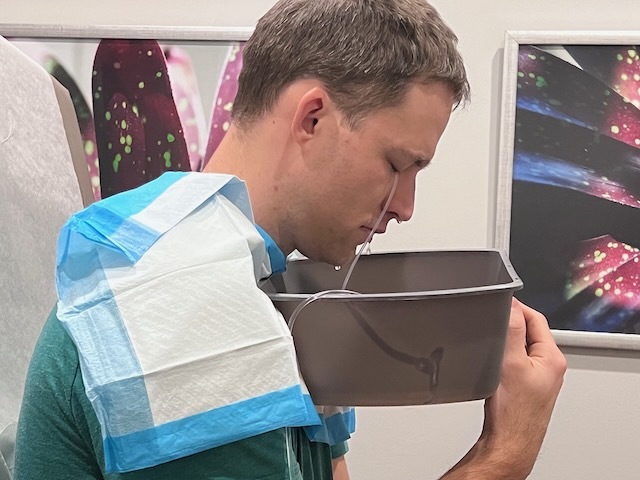 a few hours after the procedure i was good as new.
my one good decision was using a slightly more expensive piece of birch plywood ($89) instead of regular plywood ($69) -- it looks a bit classier.
Spent: $131.00 | Time: 6.0 hours