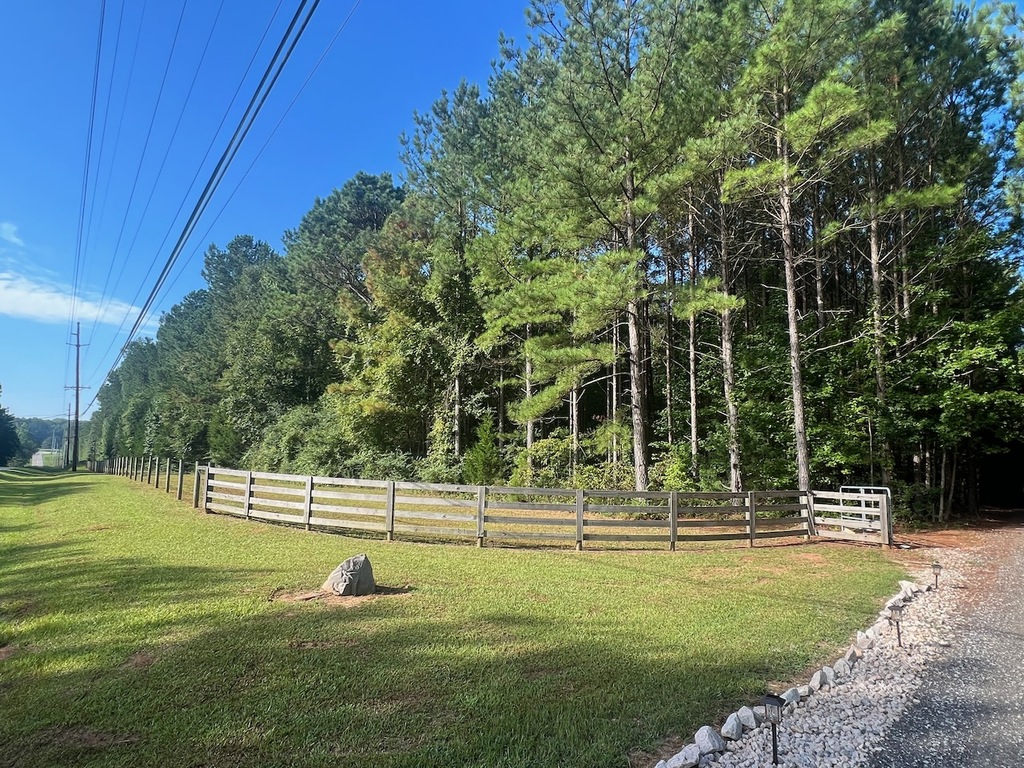 while joyriding through an older but very nice part of our town last weekend, we noticed a lot of premium fencing. this is not a phrase i've said in my life until now. premium fencing.
simply speaking, better fences == more curb appeal. and i'm a sucker for "looks nice from the street." it gives me pride to come home to a nice house. the feeling is similar to hearing my wife say "
Ryan, dinner is ready
" through my office's Alexa speaker.
anyway, my original idea was to rebuild our entire fence. maybe in a few years after another startup exit. but then we reckoned 80% of the value add would be in the color, not the materials. so we decided to paint our existing fence black.
build or buy (or rent)

at Kulp Estates we have a bias for "learn to do it on our own." in some cases it makes sense to hire pro's, for example if the task is to build something that could fall on your head and kill you. but a fence is Not That Serious. so we opted to do this ourselves.

next up is whether to buy or rent the gear. a commercial paint sprayer is > $1,000, so without more project ideas in mind it made sense to rent. but we also needed power, aka a generator which is another $500-800. renting here also made sense.


expenses

we bought a 5-gallon bucket of DeckPlus, "total black" outdoor wood stain that has waterproof + other features to last many years. this was $183 + tax.

we had the option to rent a generator + paint sprayer for 4 hours or 24 hours, with only a ~20% difference in price. to play it safe we did the latter, which paid off BIG time as you'll see in a second. the sprayer was $97 for 24 hours, and the 2,000 watt generator was $65 for 24 hours. finally i used a $50 coupon from my Home Depot Pro account.

we picked it up at our local Home Depot at 9:30a and began work immediately.


false start
the first thing you do with a paint sprayer is prime it. this is the process of pressurizing the intake tubes, essentially sucking up enough paint to eliminate air bubbles and make spraying possible. well after 40 minutes of following the instructions and watching videos, we couldn't get it to prime.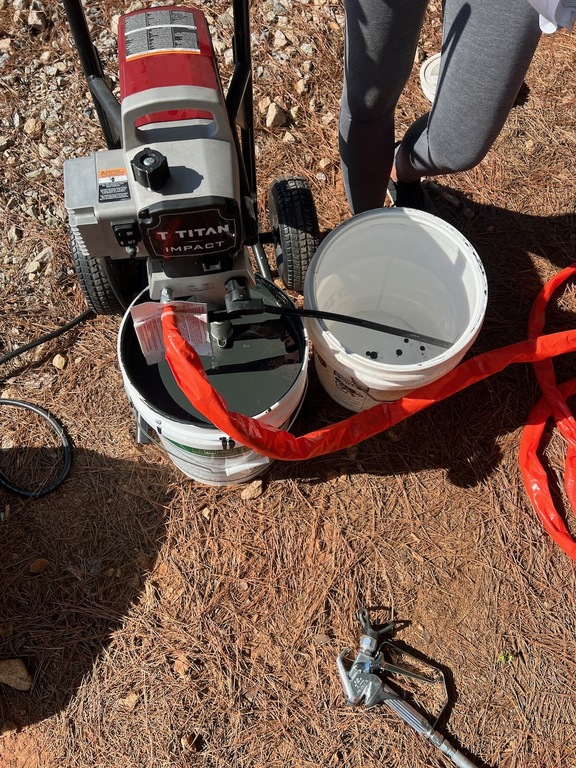 defeated, we took it back to Home Depot where the rental dept manager also* could not get the device to prime. they swapped us out another one without issue, but we lost 90 minutes.
true start
just before lunch time we were spraying and had a system. the hoses were long enough to move our UTV, aka paint station, every 10 lengths of fence.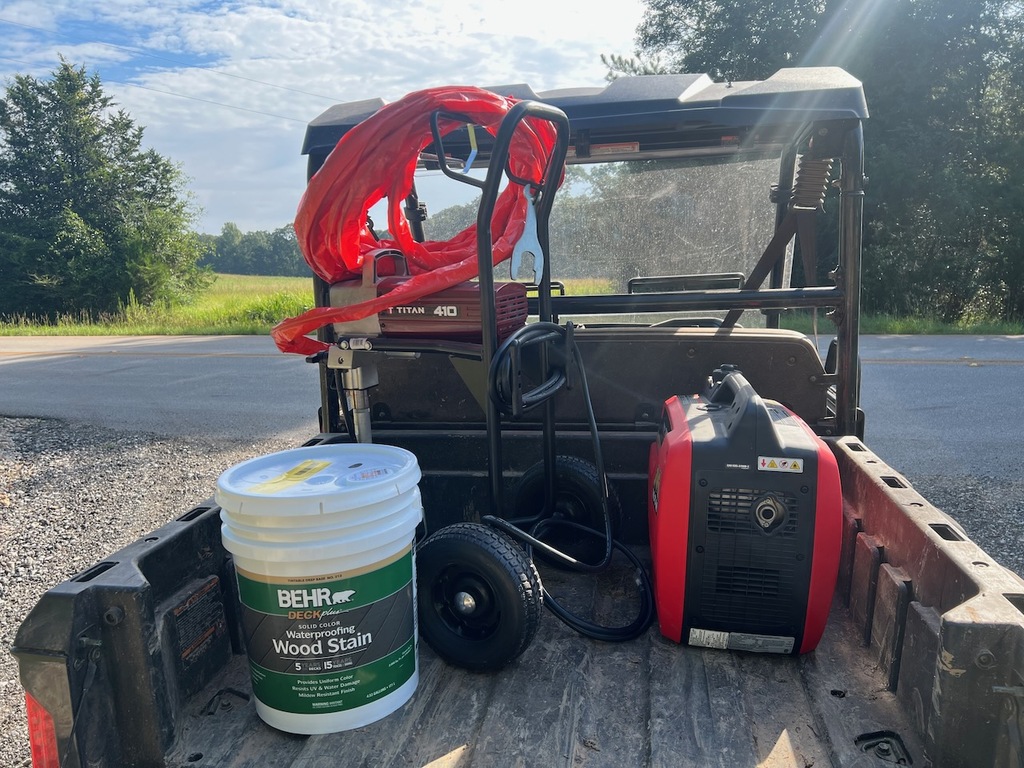 within minutes we were able to hit 5 sections on either side of our UTV before moving it to the next section. one of us (myself, wife) would spray the front side of the fence, then slide it underneath the barbed wire for the other person to hit the back side.
it's worth mentioning however that while we did have a system, we did not have a good system. look at how terrible this paint job is. it took us a bit of trial and error to realize that the smoothest process is a single, slow coat across in 1 direction. what you see below is a quick back/forth scan, sort of like how you'd do it with a paintbrush. totally the wrong strategy with a sprayer.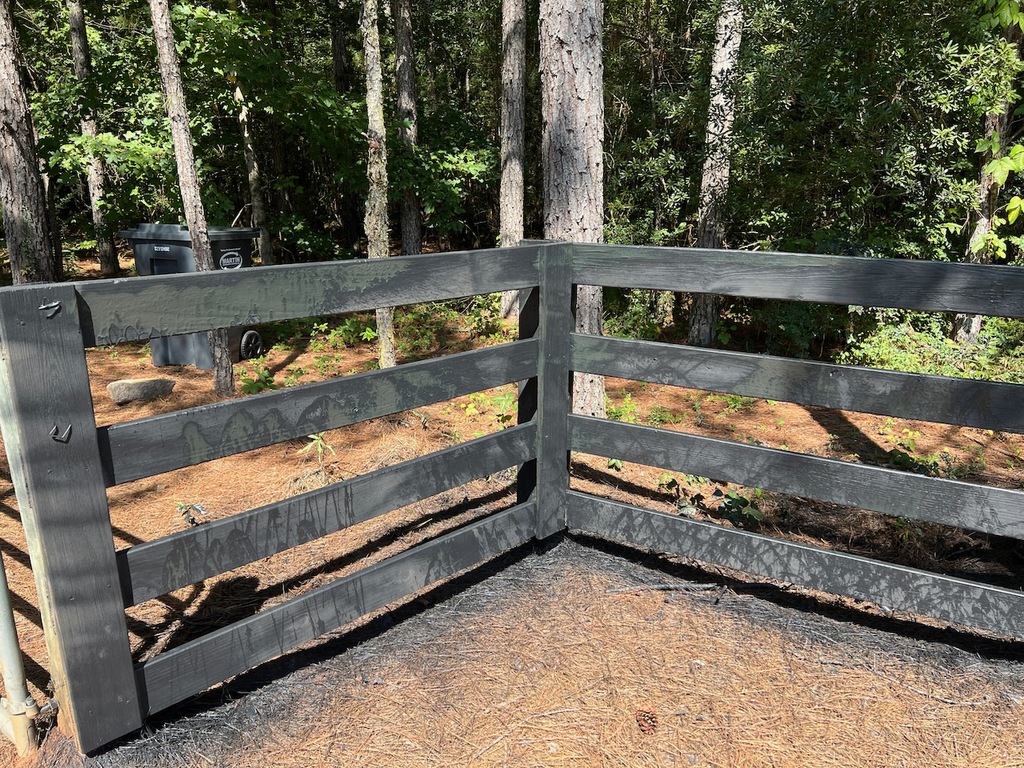 here's a view of the work in progress - 1 quick coat on the front, slide under the fence for a back coat, then move down to the next batch of 10 fence posts.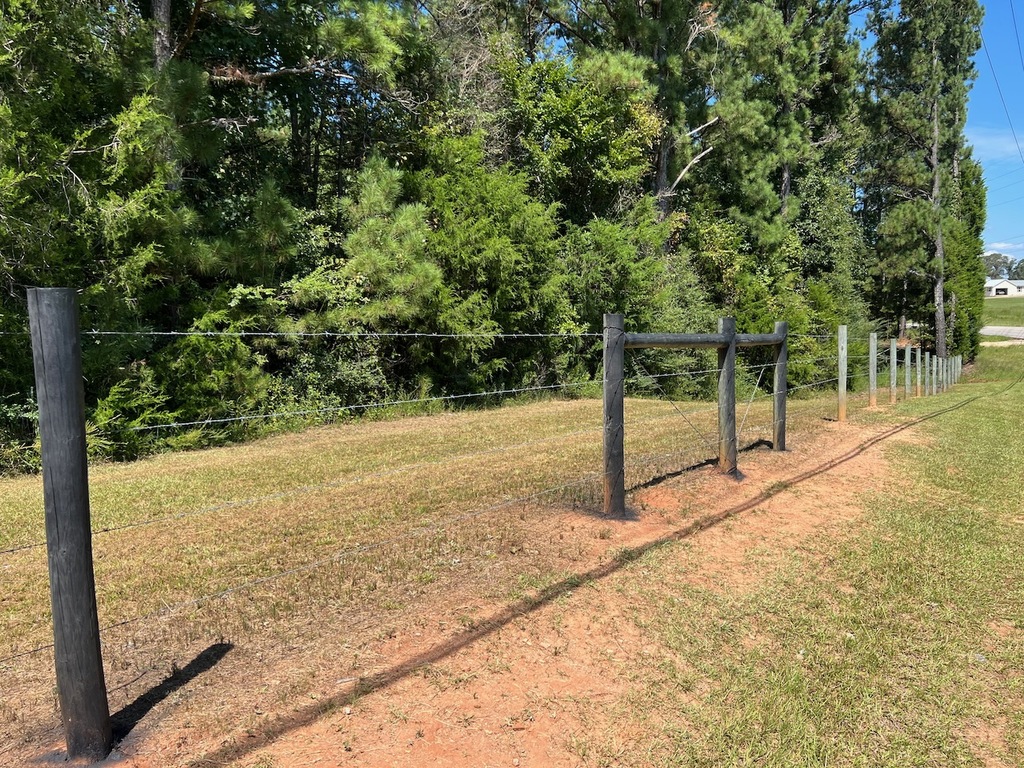 and here's another shot with more progress, front + back.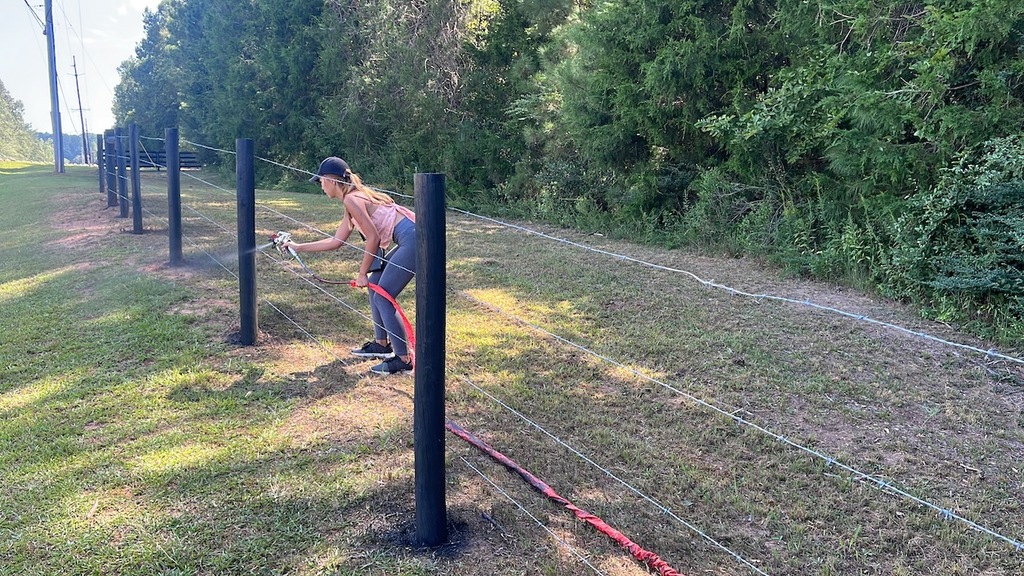 on the other side of our driveway we unfortunately ran out of paint and had to go back to Home Depot a 3rd time for a few more gallons. then we (cough my woman cough) lost about a gallon of paint due to a... mixup.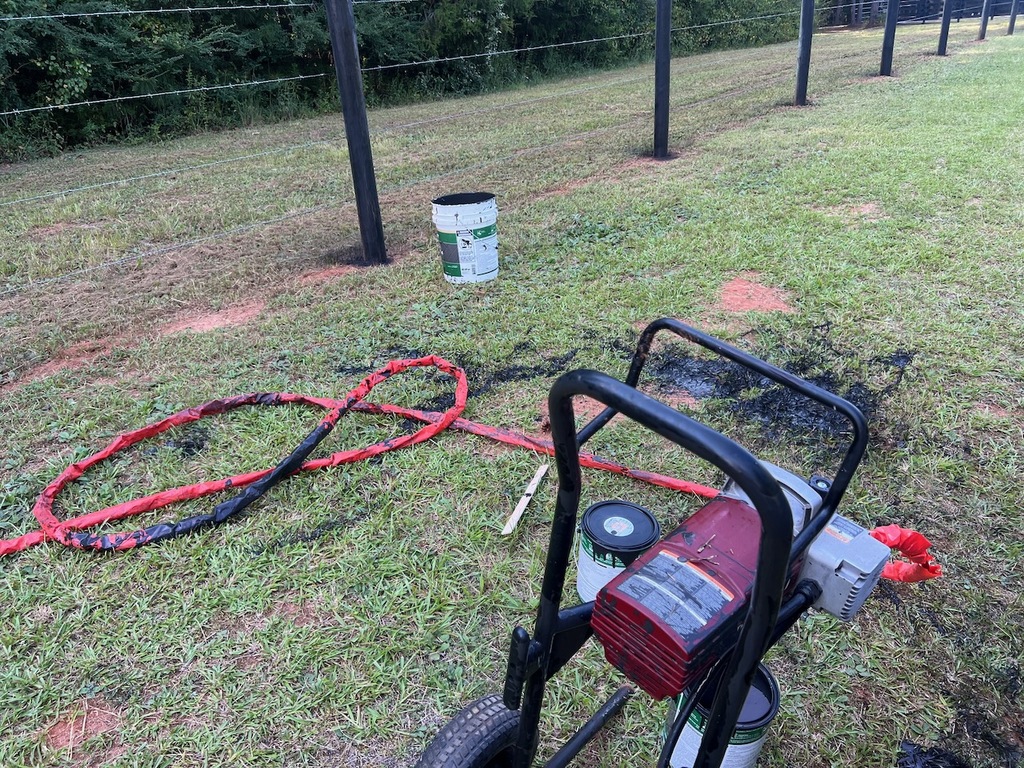 to compensate we turned down the sprayer pressure and sped up our spray velocity to cover more surface area with less paint. this got us almost to the very end of our fencing. we'll have to come back later and fix this by hand, but we're happy with what we accomplished in a single day.
here's the left side, which goes on sort of forever.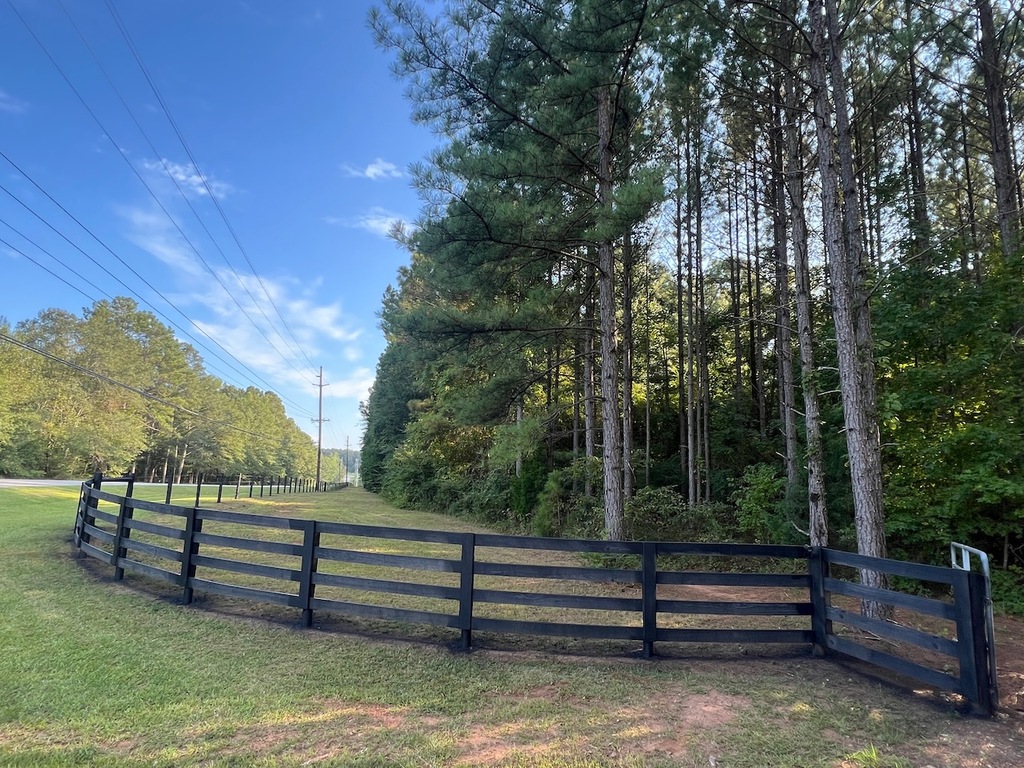 and here's the right side, just before we applied double coats at the ugly front section.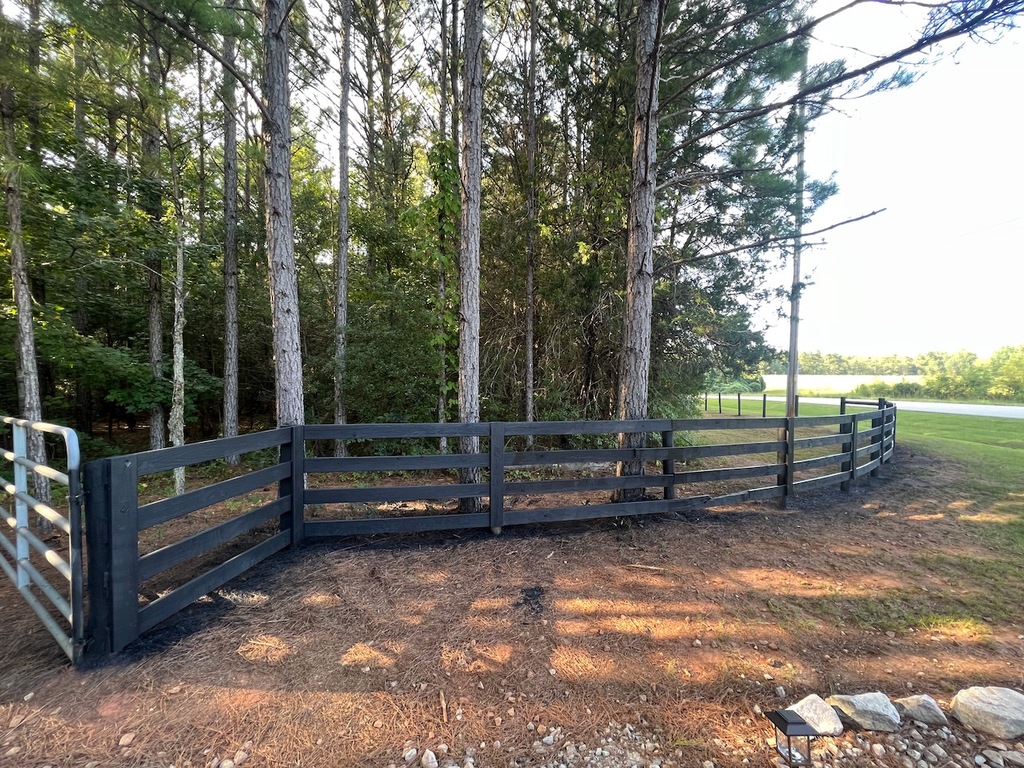 it wasn't the smoothest task at Kulp Estates, but for the investment ($546 + 8 hours) it was well worth it.
Spent: $546.00 | Time: 9.0 hours