after
upgrading our driveway
it made since to make our street entrance look as good as it feels (on the tires).
for several months now we've been borrowing free gravel from a leftover pile by our storage shed, and this project was yet another opportunity to bleed that pile dry.
here's where we started: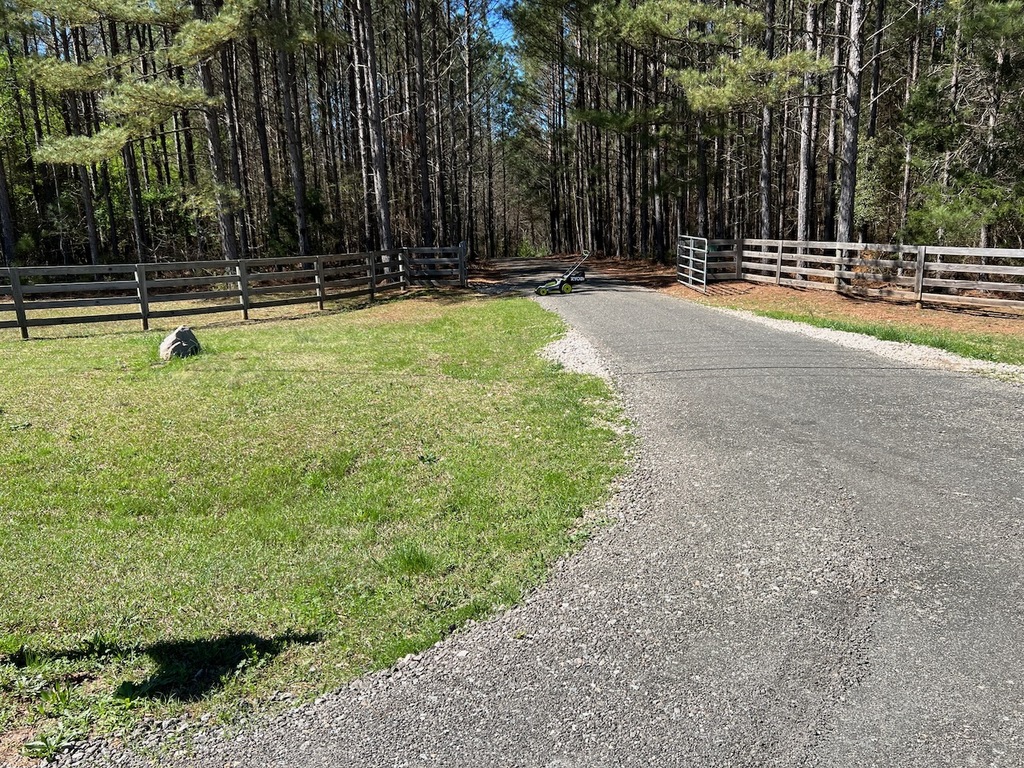 and here's the finished product: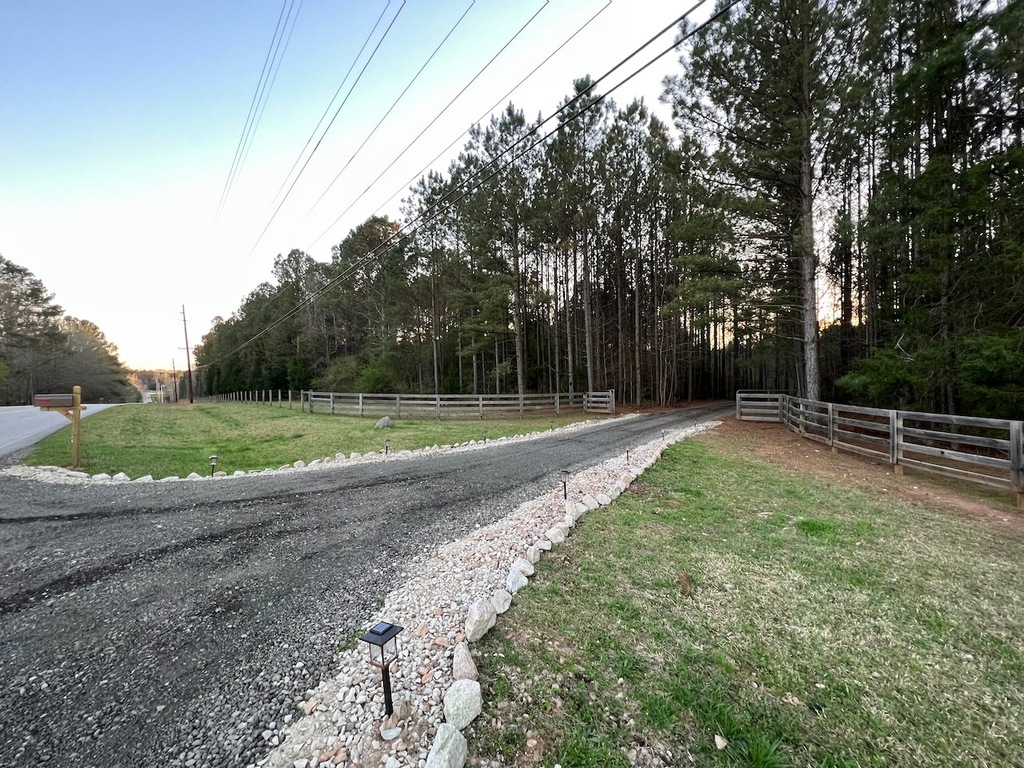 treatment

*
couple feet of gravel border on both sides of the asphalt millings
* five, $7 lamps on each side
* dozens of large border rocks, leftover from a culvert area on our property
a lot of our projects are expensive, time-consuming, or both. this one was a good reminder that sometimes you can make a significant and lasting contribution with just a little bit of elbow grease.
Spent: $70.00 | Time: 8.0 hours